Farmina Cat food is one of the best cat foods available in the market. It is a bit costlier than other cat food brands in India since the company has emphasized more on making quality cat food. Still, this extra price is worth every penny when it comes to the well-being of your pet cat.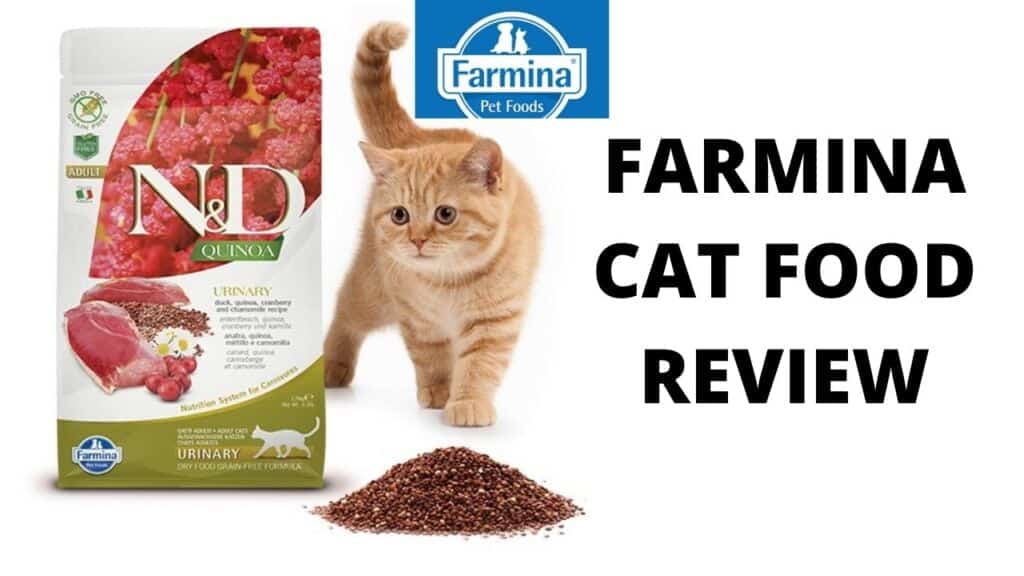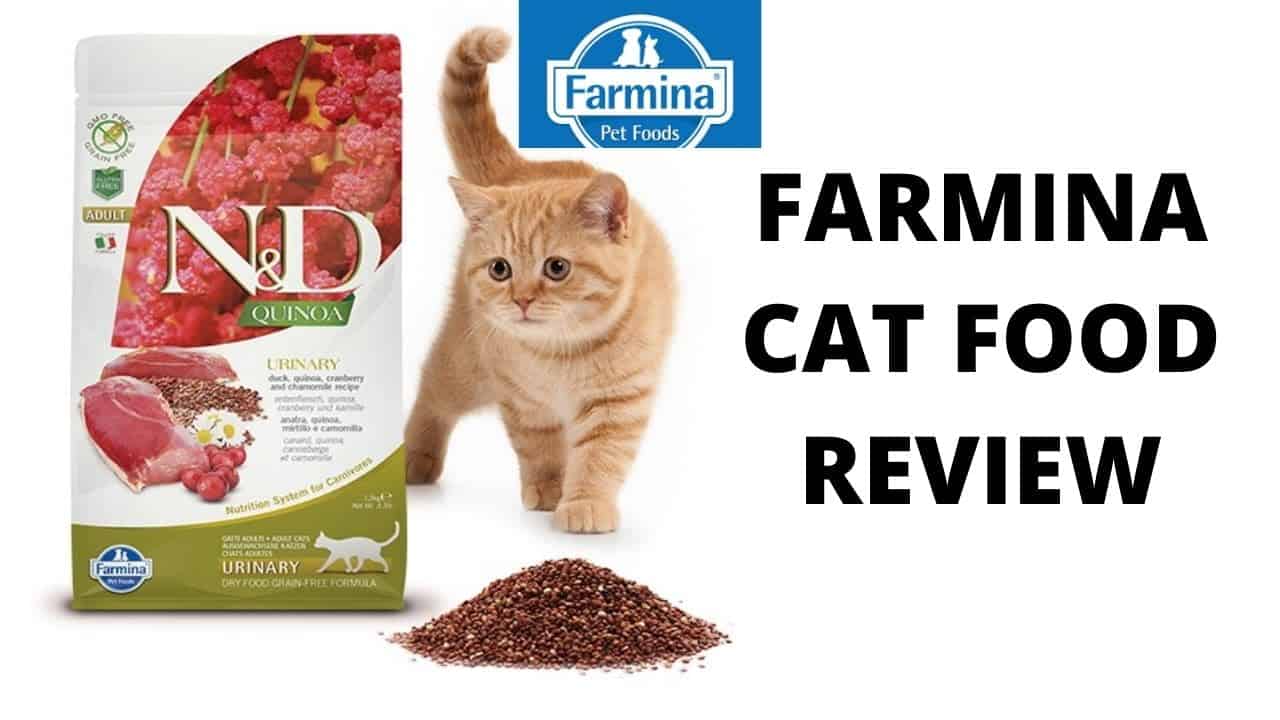 Choose and buy Farmina Cat food from Amazon
*contain affiliate links to Amazon.in-read our disclaimer
| Product | Price |
| --- | --- |
| FARMINA N&D Prime Dry Cat Food, Adult, Grain-Free, 1.5-kg, Lamb and Blueberry | Check on Amazon |
| FARMINA N&D Prime Dry Cat Food, Kitten, Grain-Free, 0.3-kg, Chicken and Pomegranate | Check on Amazon |
| FARMINA N&D Ocean Dry Cat Food, Adult, Grain-Free, 1.5-kg, Herring and Orange | Check on Amazon |
| FARMINA Matisse Dry Cat Food, Kitten, 1.5-kg | Check on Amazon |
| FARMINA Matisse Dry Cat Food, Adult, 1.5-kg, Salmon and Tuna | Check on Amazon |
| FARMINA Matisse CAT Mousse Chicken, Wet Food, Adult Cat, 12 Cans X 80 GMS Each | Check on Amazon |
Farmina Cat food on Amazon
What Kind of Cat Food Products Do Farmina Offer?
Farmina currently offers two product lines for cats. The Natural & Delicious (N&D) line includes grain-free and low-grain options made with real animal proteins and other wholesome ingredients.
The Vet Life Feline line of products is formulated to address specific health concerns and requires a prescription.
In this review, we'll be covering the Natural & Delicious line of products which includes over a dozen dry food formulas and nearly as many wet food recipes.
Farmina offers recipes formulated for adult cats as well as specialty options for weight management, urinary health, and skin and coat health.
Main features of Farmina ca food
Meat is the first ingredient
The cuts of protein seem mostly high quality, but there are too many carbohydrate fillers – even if they're mostly whole vegetables and fruits.
Extra vitamins and high quality, proteinate versions of some minerals have been added
A decent option, but slightly too little protein and slightly too many carbs
Ingredients
Fresh Boneless Chicken, Dehydrated Chicken Meat, Potatoes, Chicken Fat, Dehydrated Whole Eggs, Fresh Herring, Dehydrated Herring, Fish Oil, Hydrolyzed Animal Proteins, Fiber Vegetable of Peas, Dried Carrots, Dried Alfalfa, Inulin, Fructooligosaccharides, Mannan-Oligosaccharides, Pomegranate Powder (0.5%), Dehydrated Apple, Spinach Powder, Psyllium (0.3%), Powdered Blackcurrant, Dehydrated Sweet Orange, Powdered Blueberries, Sodium Chloride, Dried Brewer's Yeast, Turmeric Root (0.2%), Glucosamine, Chondroitin Sulfate, vitamin A supplement, vitamin D3 supplement, vitamin E supplement, ascorbic acid, niacin, calcium pantothenate, riboflavin, pyridoxine hydrochloride, thiamine mononitrate, biotin, folic acid, vitamin B12 supplement, choline chloride, beta-carotene, zinc proteinate, manganese proteinate, ferrous glycine, copper proteinate, DL-methionine, taurine, aloe vera gel concentrate, green tea extract, rosemary extract, mixed tocopherols (a natural preservative).
About Farmina Company
Farmina Pet Food USA is part of Farmina Pet Foods Holding, which is based in Italy. Farmina remains headquartered in Italy and operates manufacturing facilities in Italy, Brazil, and Serbia. Read more on their website.
Is Farmina good for cats?
Matisse line is a complete range of high-quality food suitable for any kind and breeds of cats. This is suitable for kittens from 1-12 months of age.
What Do the Users Think Of Farmina Cat Food?
Farmina is a well-loved brand with a loyal following. Happy customers like the quality of the ingredients and the freshness of the food. Cats seem to like Farmina, too.
Farmina Cat Food Pros and Cons
| PROS | CONS |
| --- | --- |
| High-quality ingredients | Expensive |
| Contains much animal protein | Kibble pieces may be a bit large for some felines |
| No peas, lentils, pea protein, or chickpeas included | Contains a bit more sugar and potatoes |
| Low-glycemic | Homemade cat foods are better |
Farmina Cat Food Pros and Cons
FAQs
Farmina Matisse vs Royal Canin which is better for cats?
I am dealing with Pets and Aquarium fish for the last 10 years. I have started this blog so that I can share my knowledge with you. I recommend seeking out professional advice whenever necessary, instead of seeking information on this website.