Whiskas® cat food is a nutritionally complete and balanced recipe that has carefully been created to cater to the requirements of an adult cat's system. Flavorful chunks, with not only the best chicken and other poultry ingredients but also loads of other essential nutrients that will help your cat lead a healthy, active and long life.
Disclaimer: This article contains affiliate links to Amazon. We may receive affiliate commission for qualifying purchases at no extra cost to you. This helps our website running and continue to serve useful content.
Read our Disclaimer section for more information.
Also read: Purepet Cat foods-Are they good?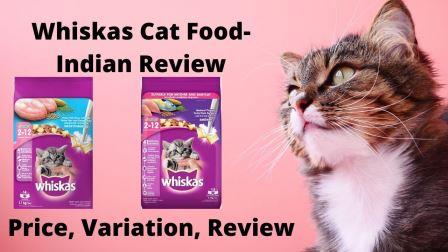 Buy Whiskas cat food price in India, variety, etc.
*contain affiliate links to Amazon-read our disclaimer policy.
About Whiskas®Brand
Whiskas® (formerly known as Kal Kan) is a brand of cat food sold internationally. It is owned by the American company Mars, Incorporated. It is available either as small meaty pieces in the sauce, gravy, or jelly packaged in tins, foil trays, or pouches, as well as in the form of small biscuits sold in cartons or pouches and milk sold in small bottles. Its packaging has a recognizable purple color and a stylized silhouette of a cat's head. Source: Wikipedia
The brand is owned by Mars Petcare, one of the planet's top-earning pet food companies. With international distribution and a presence in almost every grocery and pet food store, Whiskas is one of the most recognizable and well-known brands in the world.
All pieces of information are from the Whiskas official website, quoted directly whenever applicable.
Ingredients
Whiskas cat foods are made of raw ingredients, such as:
• Beef
• Poultry
• Pork
• Fish
• Vegetables (e.g.. carrots, peas)
• Cereals (rice, etc.),
• Offal
• Vitamins and minerals
Whiskas® Cat Food-is whiskas cat food good for cats?
Pros
Whiskas® provides a well-balanced diet, with all the nutrients needed to keep your cat happy and healthy, at very affordable rates.
Appears to be low in carbohydrates
Primarily made from species-appropriate chicken
Cats love the way the food tastes
Cons
Seasoned cat owners and pet experts often do not recommend Whiskas because it's, according to them, considered nutritionally deficient for an obligate carnivore.
Cats are obligate carnivores. They have no biological use for grains or carbohydrates. Nutritionally deficient dry cat foods can cause premature kidney and/or liver failure, urinary crystals which can, in turn, lead to urinary blockage, intestinal disorders, upset tummy, diabetes, and much much more.
Cats often become addicted to them like junk food to humans.
Only available in plastic pouches
What is your favorite brand of cat food? Let us know in the comments.
Also read: Royal Canine cat food review
FAQs
Which is better Purina or Whiskas?
Purina One and Whiskas also provide roughly the same amount of crude fat. For wet cat foods, Whiskas provides significantly more fiber (about 12.48% more).
Is Whiskas better or Royal Canin?
Research by pawdiet.com shows that Royal Canin provides far less protein than Whiskas. The difference in protein content is roughly 5.65%. In addition, Whiskas wet cat foods also provide more protein than Royal Canin wet foods.
Is Iams better than Whiskas?
Iams provides far less protein than Whiskas. The difference in protein content is roughly 4.21%. In addition, Whiskas wet cat foods also provide more protein than Iams wet foods.
Is Whiskas cat milk bad for cats?
Whiskas® CatMilk is suitable for Cats and Kittens over 6 weeks of age. After opening please keep refrigerated and use within 4 days. Whiskas® recommends that 2/3 of your cat's daily calories come from wet food and 1/3 come from dry.
Latest posts by Petfather Team
(see all)
Whiskas Cat Food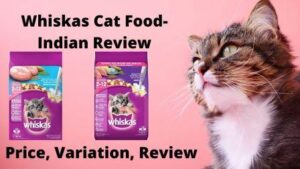 Whiskas Cat Food honest review,pricing, variations, ingredients, and more information
Product Brand: Whiskas
Product Currency: INR
Product Price: 1000
Product In Stock: InStock