Me-O is one of the most-sold cat foods in India. MeO food comes in dry and wet variants, Meo also has creamy treats and Meo cat litter.
Me-O is manufactured by a Thailand company called the Perfect Companion Group. They understand that pet parents are keen on serving their pets a diet that is balanced and nutritious. This is why Me-O cat food is manufactured in an up-to-standard facility. The Perfect Companion Group ensures that there is continual development to ensure best practices are followed all through the production process.
Me-O Cat Food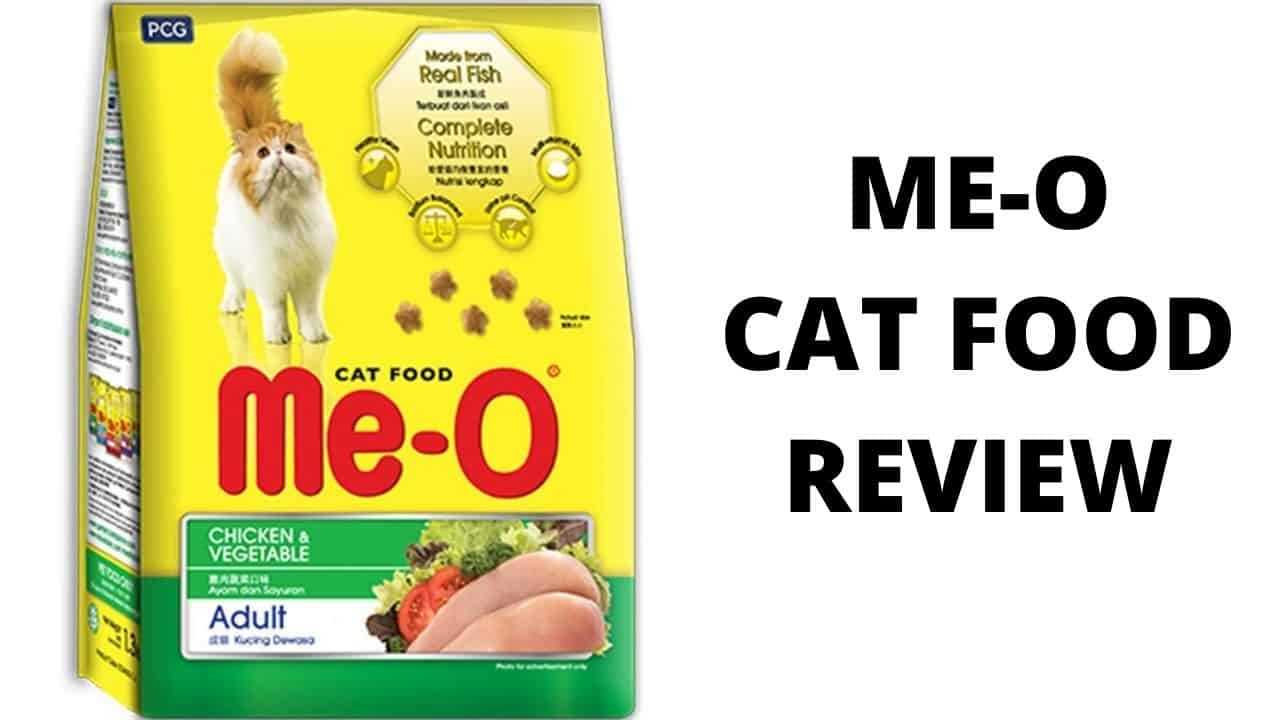 One of the most-sold cat foods in India
Gluten-free, complete cat food
Contains Taurin, Vit. C, Vit. D, Calcium, Phosphorus, etc.
MeO cat food review
Gluten-free
Complete and balanced nutrition for cats
Taurine is an amino acid that is essential for the proper functioning of the eyes and to improve the cats' eyesight
Vitamin C boosts cats' immune systems and helps reduce the detrimental effects of stress on your pets' health
Calcium, phosphorus, and vitamin D help strengthen teeth and bones
Country of Origin: Thailand
Delicious and digestible dry cat food supplies omega 3 and omega 6 fatty acids along with zinc to nourish skin and fur.
Variations, prices online, etc.
*contain affiliate links to Amazon-read our disclaimer
| Product | Price on Amazon |
| --- | --- |
| Me-O Tuna Cat Food, 7 kg | Click here |
| Me-O Adult Dry Cat Food, Chicken and Vegetable, 7 kg | Click here |
| Me-O Persian Cat Food, 1.2 kg | Click here |
| Me-O Persian Kitten Cat Food, 1.1kg | Click here |
| Me-O Cat Food Salmon, 1.1 kg | Click here |
| ME-O Dry Kitten CAT Food (Ocean Fish) 1.1 KG | Click here |
| ME-O Kitten Lamb in Chunk in Gravy Pouch 80 G (Pack of 24) | Click here |
| Me-O Creamy Treats with Bonito for Cats and Kittens-Pack of 5 | Click here |
| ME-O Creamy CAT Treats – Chicken & Liver Flavor 60 G Pack of 12 (720g) | Click here |
ME-O CAT FOOD REVIEW
Is Me-O cat food good for cats?
Is MeO cat food safe? Probably. But it's not nutritious enough for proper cat food. It's the equivalent of feeding your cat junk food. I would look for something that doesn't list cereals, grains, or rice as their primary ingredient.
I would go for Royal Canin cat food instead.
You can (and you should) feed your cat homemade foods. Dry packages of food should only be served as refreshments.
FAQs
Is Meo cat food good?
Me-O Cat food is relatively new to the Indian market and claims to hit the balance of economy & nutrition best. Meo seafood is a healthy, tasty, and nutritionally balanced diet to provide for your adult cat. Meo cat food easy to digest food is something that every cat enjoys, especially because of its flavor of seafood.
Does Meo cat food have any side effects?
No side effects have been observed or mentioned by real users of Me-O cat food.
Latest posts by Tamal Dey
(see all)