Drools cat food is one of the most talked-about cat food brands available in India. It is made of high-quality ingredients such as – Sardine, Mackerel, eggs, corn gluten meal, whole grain cereals, soya refined oil, taurine, vitamins, wheat flour, organic minerals like zinc, iron, copper, manganese, selenium, Prebiotics, probiotics. It is enriched with ocean fish, the natural taurine source.
Drools Cat Food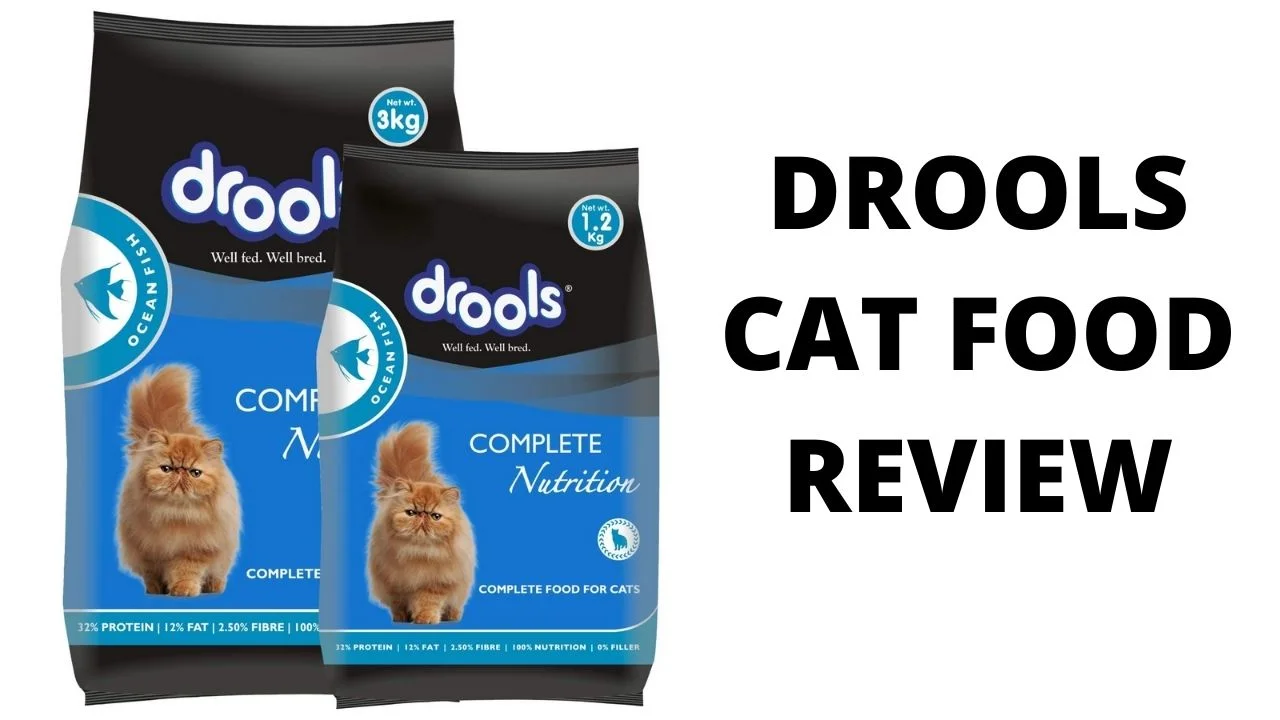 produced by the IB Group
high-quality ingredients and nutritional value
made with real meat
enriched with vitamins and minerals
Drools is a cat food brand known for its high-quality ingredients and nutritional value. The company offers various formulas designed to meet the needs of all types of cats, and the food is available in both dry and wet forms.
Drools cat food is made with real meat as the first ingredient and contains no artificial flavours or preservatives. In addition, the food is enriched with vitamins and minerals to help support your cat's overall health.
About Drools
Drools® is produced under the IB Group umbrella, a leading ISO-certified protein business-led conglomerate in Central India. Source-Linkedin.
Drools cat food reviews online
Drools have mixed reviews on the internet. Some users have argued that their cats had digestive problems while using this food.
Drools cat food is a premium pet food brand that offers a wide variety of wet and dry food options for cats. The company prides itself on using only the highest quality ingredients in all of its products, and wet foods, in particular, are packed with protein and nutrients that cats need to stay healthy and active. In addition to being highly nutritious, Drools cat food has a very palatable taste that cats seem to enjoy making it an excellent option for even the pickiest eaters. Overall, Drools cat food is an excellent choice for pet owners looking for a high-quality, nutritious option for their feline friends.
Price and variations
| Product | Price |
| --- | --- |
| Drools Kitten(1-12 months) Dry Cat Food, Ocean Fish 4 kg | Buy on Amazon |
| Drools Adult(+1 year) Dry Cat Food, Ocean Fish 3 kg | Buy on Amazon |
| Drools Adult Dry Cat Food, Ocean Fish 3 kg | Buy on Amazon |
| Drools Adult Ocean Fish Dry Cat Food – Mega Pack 10 kg | Buy on Amazon |
Drools cat food
Our verdict
Drools is a decent cat food brand.
But as always, we recommend you go for homemade cat foods. If you cannot pick a packaged brand, go for Sheba cat food, Purepet cat food, or Whiskas cat food.
What is Drools cat food made of?
Whole sardine, Real Mackerel, Eggs, Corn Gluten Meal, Whole Grain Cereals, Soya Refined Oil, Wheat Flour, Taurine, Vitamins (Vit A, Vit E, Vit B1, Vit B6, Vit B2, Vit B12, Choline, Niacin, Folic Acid) Organic Minerals (Zinc, Iron, Copper, Selenium, Manganese), Prebiotics and Probiotics.
Is Drool dry food good for kittens?
Drools Kitten Dry Cat Food with ocean fish is a complete and balanced feed for kittens. Kittens are fussy and picky eaters, and their nutritional requirements are also very peculiar. It delivers optimum protein, energy, and essential nutrients to keep your kitten healthy and active.