Sheba Cat Food is a budget brand manufactured by Mars, Inc, a leader in pet food production.
Unlike a lot of cat food, Sheba mainly consists of animal products. It is quite affordable compared to other cat food companies in India. Real users believe it is one of the best cat foods you can feed your cat because of its essential nutrients and high-grade ingredients.
Sheba products are produced in the United States, except the Meaty Tender Stick treats, which are produced in Thailand.
Sheba Cat Food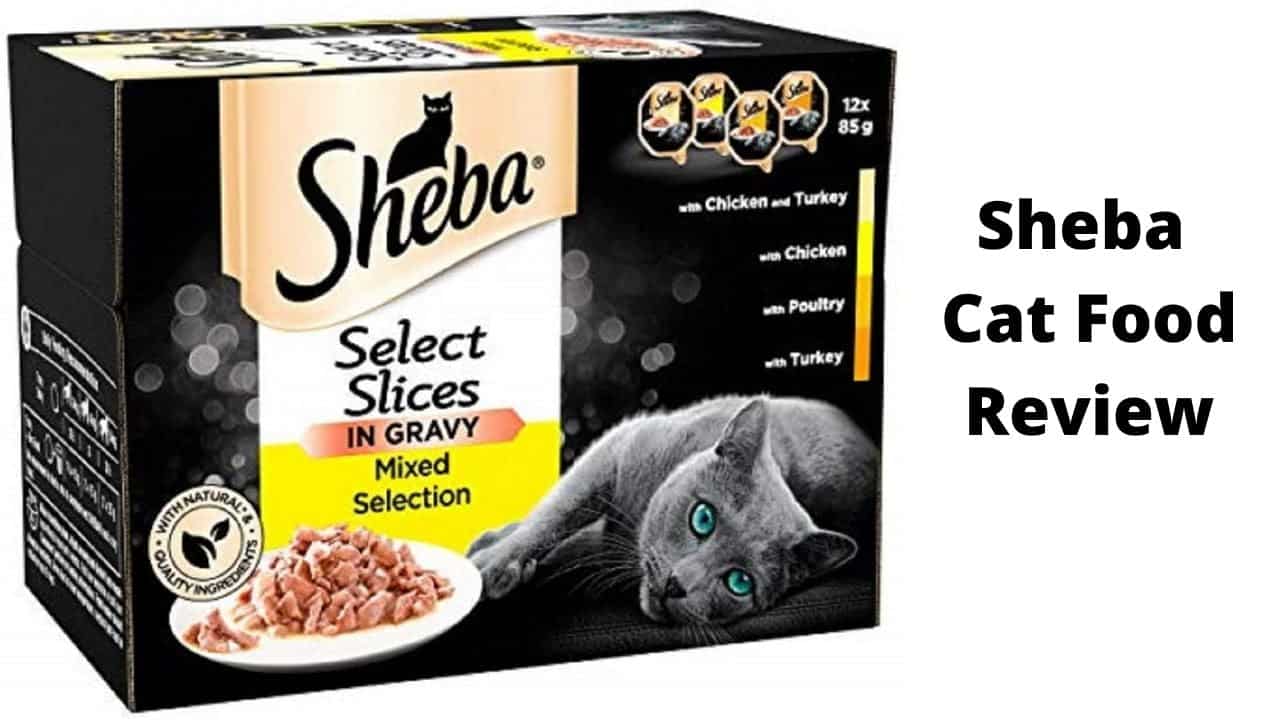 Manufactured by Mars, Inc
consists of animal products
affordable
high-grade ingredients and balanced
We rate Sheba as the best cat food
Sheba wet cat food for cats and kittens review
According to the company, "It is a premium wet cat food that is available in a variety of textures and flavors. Your fancy feline is sure to love it because it comes from 100% sustainable sources that suit her taste."
Furthermore, it is the kind of food that is complete and balanced with nutrients; you don't need to worry about your cats' health; it will keep them healthy and prevent sicknesses.
Sheba Cat food ingredients
This perfect portion is made without grain and corn. It is available in natural juices roasted chicken and liver entrée. Due to its exceptional flavor, it turns your harsh mistress into a happy monster and makes her sing the song of her people.
It has many quality ingredients, but the most common are chicken, chicken liver, chicken broth, guar-gum, and lots of minerals and vitamins like Potassium Chloride, Zinc Sulfate, Choline Chloride, Vitamin E Supplements, Vitamin D3 Supplements, etc.
Its ingredients also include fish oil (preserved with mixed Tocopherols).
Sheba cat food is made without artificial flavors and preservatives. For that reason, you can expect premium crude protein in its ingredients like fish, broth chicken, and meat broth.
Sheba cat food's best varieties and price
*contains affiliate links to Amazon-read our disclaimer
| Product | Price |
| --- | --- |
| Sheba Rich Premium Wet Cat Food, Fish Mix (Skipjack & Salmon), 12 Pouches (12 x 35g) | Check on Amazon |
| Sheba Rich Premium Adult (+1 Year) Fine Wet Cat Food, Tuna Pumpkin & Carrot In Gravy- Pack of 24 x 70g | Check on Amazon |
| Sheba Rich Premium Adult (+1 Year) Fine Wet Cat Food, Chicken With Tuna In Gravy – 70 g (Pack of 24) | Check on Amazon |
| Sheba Rich Premium Kitten (2-12 Months) Fine Wet Cat Food, Chicken Loaf – 70 g Pouch | Check on Amazon |
| Sheba Premium Wet Cat Food, Succulent Chicken Breast in Gravy, 4 Cans (4 x 85g) | Check on Amazon |
| Sheba Deluxe Premium Wet Cat Food, Pure Tuna White Meat in Jelly, 85g Can | Check on Amazon |
Sheba cat food varieties and price
Pros and Cons of Sheba Cat food
Pros
Many healthy ingredients like broth chicken, chicken liver, meat broth, and fish
An immensely delicious meal for your cat
Suitable for cats of all age groups
It has individual trays of a fresh meal, that's why it is easy-to-clean too
Cons
No matter what the brand is, it can never be better than homemade foods for cats
Artificial colors are added sometimes
It may cause problems for cats that are allergic to meat
Our verdict on Shiba cat food
Although we always recommend homemade foods for your cat, if it comes down to picking one single brand, we would recommend always going for Sheba. They are cheaper and healthier than other brands of cat foods. If you're looking for top-quality cat food, Sheba is a great option to consider. Sheba wet and dry food formulas are made with real meat or fish as the first ingredient, and they don't contain any fillers artificial flavors, or preservatives. The Sheba brand also offers a variety of specialty foods, such as those for indoor cats and those with sensitive stomachs. Overall, Sheba cat food receives high marks from both experts and consumers for its quality ingredients and palatability.
FAQs
How many times a day should I feed my cat Sheba cat food?
Feed adult cats three to four servings per 5 pounds of their ideal body weight.
How many sachets of Sheba should I feed my cat?
Serve 1 pouch of Sheba per meal. An adult cat (4kg) needs 3-4 pouches per day.
Why do cats love Sheba?
It is an immensely delicious meal for your cat.
How long does Sheba's wet cat food last?
Your pet's bowl should be emptied of moist or canned food not eaten by your cat or dog within 4 hours if the ambient temperature is above 50°F. Opened cans should be stored in the fridge, at temperatures between 40-45°F, for a maximum of 5-7 days. Any cat or dog food remaining after that time should be thrown out.
Is Sheba cat food safe?
Yes, it is 100% safe and we recommend this cat food positively.
Latest posts by Tamal Dey
(see all)